Performance & Race Driving Services
Coaching, Information & Presentations to Help You Drive Faster & Smarter (or be a Better Instructor).

Weekly Inbox Magazine

Essential eBook

Free eBook

Essential eBook
Speed Secrets:
Your access to Ross Bentley's performance & race driver and instructor training services.
Coaching
Individually or as a group, in-person or remotely, Driver Coaching is the foundation of Speed Secrets. Ross and his associates provide the most complete driver coaching services available.
Information
Speed Secrets is your source for driving tips, articles, books, ebooks, webinars and videos all aimed at one thing: to help you be an even better Performance or Race Driver and/or High Performance Driving Instructor.
Presentations
Seminars, workshops, keynote talks with a message: to help Performance or Race Drivers and/or High Performance Driving Instructors perform better, presented with a balance between education and entertainment.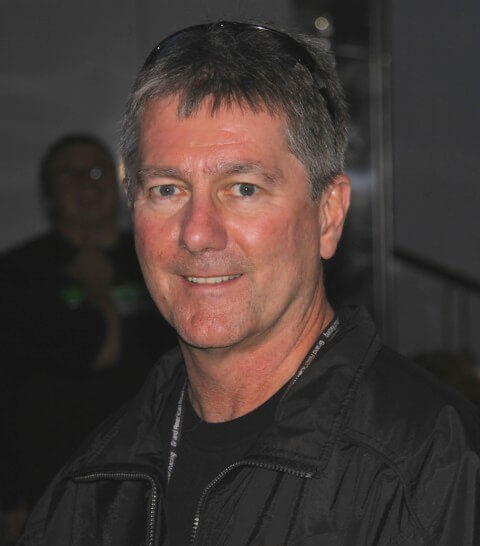 Ross Bentley
Driver Coach
Ross coaches drivers from novice performance drivers to elite-level pro racers; from NASCAR to Formula Drift; from Club racing to Global RallyCross; and road racing to oval track. In fact, on one weekend while coaching drivers at Le Mans, one of his drivers won a NASCAR race, and a motorcycle rider he was coaching set a record by winning a AMA race by the largest margin ever. With his own background and experience racing Indy cars, prototype sports cars, showroom stock, Trans-Am and GT cars, Ross can relate to those whom he coaches. He uses every "tool" available, from data acquisition and video analysis to track maps and right-seat instruction. There may be no other coach as versatile as Ross, and few as committed to the art and science of coaching.
Author
With eight Speed Secrets and one kart racing book, three eBooks, a weekly inbox magazine/e-newsletter, and hundreds of magazine and online articles authored by Ross, it's no surprise to learn that he loves to write in order to share his knowledge and experience with others. But it's how he does it that matters. Readers constantly comment that Ross's talent is in being able to take a complex topic and put it into down-to-earth, easily-understood words that they can use. No wonder the Speed Secrets series is the best-selling driving techniques books ever!
Speaker
Ross has a passion for spreading his knowledge and experience, and when he's not writing about it, or sharing it during coaching sessions, he's likely to be conducting a seminar, workshop or keynote talk. It's his informal, humorous, and fun way of incorporating stories to illustrate his points that make his presentations so entertaining, yet educational.
Who do you work with?
Well, just about anyone or any group that wants to improve their driving or instructing performance, such as:
Car clubs
HPDE Drivers
Track Day drivers
Club racers
Pro racers
HPDE Instructors
Race teams
Road racers
Oval racers
Motorcycle racers
Rallycross drivers
So, you don't only coach pro drivers?
No! I enjoy coaching drivers of all levels of the sport, no matter what age, experience level, or type of motorsport. Actually, I pride myself on the fact that I work with all sorts of drivers, and I know it makes me a better coach because it forces me to relate to all levels.
Is the content in your eBooks the same as in your Speed Secrets books?
No, it's all-new and different. If anything, it compliments what I've written in my Speed Secrets books. That can also be said for my Speed Secrets Weekly e-newsletter. A kinda motto I have is "As I learn, you should learn," therefore I'm constantly writing new material.
How can my club arrange to have you do a seminar or talk?
Just have whoever is in charge of these types of events contact us by email. We'll take it from there (but feel free to encourage those decision-makers…). We'll give them all the information they need – pricing, availability, content, requirements, etc.
"Speed Secrets training really helped me prepare for the transition moving up from karts into proper racing cars. Much of what I learned back then I'm still applying in my racing today, whether it's competing in sports cars, open-wheel cars, or NASCAR. To be honest, there are so many things I use that Speed Secrets taught me that it's now second nature – I've been doing it for so long. I'm very excited to have the opportunity to drive  for a team like Roush Fenway Racing. The opportunity really came about due to my successes in sports cars – I definitely attribute a lot of that success to the foundation that Speed Secrets gave me." 
Colin Braun, sports car & NASCAR driver
"Ross Bentley is masterful at presenting complex concepts in an easy to digest, delightfully entertaining manner. A Ross Bentley seminar will 'connect the dots' and will improve your motorsports performance, whether it's racing, autocrossing, rallying, time trials, lapping days, or high performance Drivers Education. A 'must attend' event."
Dan Sokol, St. Louis Region, Porsche Club of America
"On behalf of the Genesee Valley BMW CCA and the Niagara Region PCA, I wish to thank you for your presentation at our Instructor Seminar this past weekend. Bill and I have received nothing but kudos and praise for the seminar and that couldn't have happened without your involvement. Your presentation was engaging, thoughtful, inspiring and very pertinent to what we hope to achieve with our respective and combined instructor corps. The seminar was a great venue for energizing and motivating our instructors for the season at hand and we hope to explore ways to do future programs with your involvement. Thank you."
Rich de Asis, NRPCA & Bill O'Neill, GVC BMW CCA